Daily App Find: Sequel Pro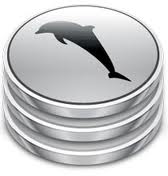 For the past few years, I have been loyally using MacSQL3 as my primary MySQL database tool. However I was recently introduced to Sequel Pro, which i find to be much better. And best of all it's free! It has a gorgeous UI, a fast and responsive engine, and an overall excellent user experience. So what are you waiting for? Go check it out for yourself!
All for Now!
Arthur Lockman is a .NET Core and web developer based in Massachusetts. He's also an amateur photographer specializing in Walt Disney World and small events photography.